Welcome to THE BERKSHIRES!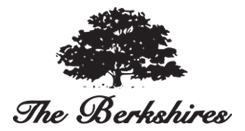 Welcome Guest to the THE BERKSHIRES community website. The website was developed to serve as an informative resource for both our neighborhood and our local community. Please feel free to explore the features available on this site, and to contact us with your comments and suggestions.
The Berkshires is a premier community located in the heart of Utah County. A sense of seclusion and privacy, without being isolated, is what makes The Berkshires' a beautiful community to live in.
Located just west of the Riverside Country Club Golf Course, the property is home to quail, deer and other animals that roam the open space. This gated community offers all the benefits of a typical "Rocky Mountain" home setting. Scenic mountain views, clustered native trees, along with less traffic, increased security and a feeling of a close knit community, are just a few of the highlights.
It is the gateway to a life of peace and comfort not found anywhere else in the valley.
Please visit the Community Information page to learn more about THE BERKSHIRES.
Check the NEWS page often to stay current with information and events that are happening in your community.