Welcome to LEGACY FARMS!
By D.R. Horton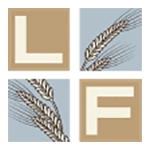 Welcome Guest to the LEGACY FARMS community website. The website was developed to serve as an informative resource for both our neighborhood and our local community. Please feel free to explore the features available on this site, and to contact us with your comments and suggestions.
In one of Utah's fastest growing cities, Legacy Farms in Saratoga Springs is a gorgeous master-planned community only seven miles from I-15 and right off of Redwood Road. Our unique community has a wonderful neighborhood with parks, many walking trails, playgrounds, and a resort-style clubhouse with a swimming pool. This community is close to many schools of all grades, including a brand new elementary school planned in the community itself!
These are few of the reasons that Legacy Farms is an exceptional place to live, raise a family and enjoy the natural beauty that surrounds this Community. If you have any questions regarding Legacy Farms, send us an email at hoahelp@amres.co.
Please visit the Community Information page to learn more about LEGACY FARMS.
Check the NEWS page often to stay current with information and events that are happening in your community.