Welcome to SHADOW RIDGE CONDOS!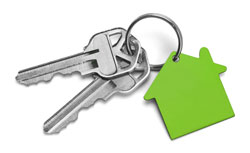 Welcome Guest to the SHADOW RIDGE CONDOS community website. The website was developed to serve as an informative resource for both our neighborhood and our local community. Please feel free to explore the features available on this site, and to contact us with your comments and suggestions.
The Shadow Ridge condos are located off of 1600 North and 1200 West in Orem, Utah.
We have 168 units in 14 buildings. Our community features a pool, three playgrounds, and a sports court. High speed fiber internet is provided for all units. Units are 3 bed/1 bath and 2 bed/1 bath. There are 12 units per building (4 per floor, 3 floors). We take pride in keeping the community looking good and planning for future maintenance, all while keeping down costs.
If you need to contact the board for any reason (questions, concerns, neighborhood issues), please contact shadowridgecondos@gmail.com.

Please visit the Community Information page to learn more about SHADOW RIDGE CONDOS.
Check the NEWS page often to stay current with information and events that are happening in your community.