Welcome to Advantage Management & Real Estate Services LLC!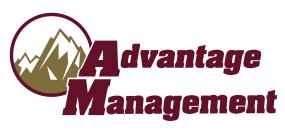 Online Account Access
Step 1: To register for a login, click "Register" in the upper right corner. To register you will need property address and valid email address.
Step 2: Once your registration is approved, you will receive an email with a link to set your password.
Step 3: To log into your account, enter your email address you signed up with for the login ID and the password you set up.
Step 4: If you forgot your password, please click "Forgot your password?" in the upper right corner.